How to post images in forun -Como postar uma imagem no Fórum
1. Para guardar a imagem no teu computador, basta copiares (por norma, ele fica automaticamente na memória e no dito 'clipboard') e colar (CTRL+V) onde prentendes (Paint, Skype, RaidCall...) e guardar a imagem no teu computador.
Como hospedar a tua imagem no Fórum? Simples. Há diversos sites de hospedagem de imagens. Recomendamos o Postimg
https://postimage.io/
É o mais adequado, nunca tendo causados problemas de visualização. Não é necessário qualquer tipo de registo, sendo direto e rápido no objetivo.
2. Seleciona, sempre, a opção "Computador" e em tipo de postagem "Família" para que não haja qualquer limitação à tua imagem.
Em seguida, onde tens guardada a tua imagem, clicas em "Procurar" e clica em "Enviar". Façamos um exemplo com a imagem "Test_Forum".
3. Ao clicar em "Enviar", aparecerá a imagem que pretendes hospedar e um conjunto de links, os links de hospedagem, os quais vão ser úteis para o upload da imagem aqui no Fórum.
agora ja tens o url da imagem
outra maneira de obter o url da imagem é:
Clique com botão direito sobre a imagem e clique em "Copiar endereço da imagem".
outra maneira de obter o url da imagem é:
1- Use o botão indicado abaixo para abrir o site da hospedagem padrão do fórum:
2- Na nova janela, clique em "select File" para selecionar o arquivo no seu computador:
then click send all,and you have your url image
outra maneira de obter o url da imagem é:
1 - Como tirar print screen
A Tecla do print screen
Cada teclado tem a chamada ''Print Scream'' ou ''Prt Sc'', com ela, tira-se uma ''foto'' da tela do computador no momento em que é apertada. A posição dessa tecla pode mudar conforme o tipo do teclado, em computadores ela está acima das setas. Em notebooks está localizada perto das teclas F + um determinado número
Para tirar um print screen (ou apenas print) o jogador deve clicar na tecla e abrir um editor de imagens da escolha (como o Paint), clicando em ''colar'' e salvar. Logo depois, deve alojar a imagem em um site.
2 - Colocar imagens e links no fórum
A utilização dos comandos de imagens e links do fórum é uma dúvida comum dos jogadores. Portanto, criamos este tutorial para auxiliá-los.default smiley

=> Quais são os comandos para imagens e links?
- Existem dois comandos para links:
Por exemplo:
https://www.neverclicks.com/
Este cria um link à partir de uma palavra ou sentença: Ajuda do Jogo
- Para imagens temos o seguinte comando:
Lembrando que não podem haver espaços entre os comandos e o link.
Agora que ja tens o url da imagem ja podes postar no forum a tua imagem
---
Como postar fotos - processo detalhado com imagens
1. Volte para a mensagem no fórum e coloque o cursor no ponto desejado para inserção da imagem. Lembre-se de deixar espaço livre entre o texto e as fotos. Clique no botão "Inserir uma imagem":
2. No campo "URL" cole o link que foi copiado anteriormente (use Control+V no Windows ou Command+V no Mac):
3. O resultado será algo como na foto abaixo:
4. Clique no botão "Inserir":
5. No corpo da mensagem aparecerá o novo código, semelhante ao da foto abaixo:
6. Clique em "Pré-visualizar" para conferir o resultado: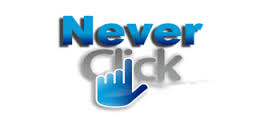 7. Se tudo estiver OK, clique em "Enviar"
Admin




Mensagens

: 17107


Data de inscrição

: 2013-10-04


Idade

: 43


Localização

: Maia-Porto



---
Permissions in this forum:
You
cannot
reply to topics in this forum